Who We Are? CHiQ is a new generation of high-end smart home appliances brand of Changhong, including a full set of home Internet consumer electronics, such as TV sets, refrigerators, air conditioners, small home appliances, mobile phones, etc. CHiQ combines innovation and imagination, and CHiQ will be committed to the future of home appliances to provide better service for people, create a "human-centered" Home Internet to realize a beautiful life which people imagine.
CHiQ partnership with Dortmund BVB
ChiQ is proudly a partner of BVB club, which is based in Dortmund, Germany. Borussia Dortmund was founded in 1909 in Dortmund, by membership  BVB is the second largest sport club in Germany. By sponsoring the BVB club, CHiQ shows its long-term strategy to develop the brand business in Europe, with its rich ranges of TVs, Fridges, etc. We work closely with respected retailers country-wide to help match you with the CHiQ intelligent high quality television, fridge or freezer that suits your needs.
While our products have a strong reputation for reliability, customers may need to contact a service centre on a very rare occasion. With that in mind we have handpicked trusted service centres and representatives around the Europe to fulfil warranty obligations and support you, should you need a helping hand.
Blending contemporary design and technological innovation, CHiQ televisions, fridges and freezers are ideally placed to meet the lifestyle needs of everyday Europeans. We are proud of our history and achievements in technology and our millions of satisfied customers around the world.
CHiQ in IFA Berlin
From 2016, CHiQ, together with Changhong group, attends IFA show Berlin each year. In IFA 2018, CHiQ displays a wide range of TVs, Refrigerators and other consumer electronics products.¹CHiQ shares its pronunciation with the French word 'chic'
Our Vision 
Our vision is to promote a culture that helps us to become one of the most respected enterprises globally. 
We embrace innovation, a strength of spirit and responsible expansion. We seek to maintain our reputation as a technology pioneer. In the pursuit of value, we do our best to transcend our previous best efforts through innovation. We are committed to operating with honesty and integrity.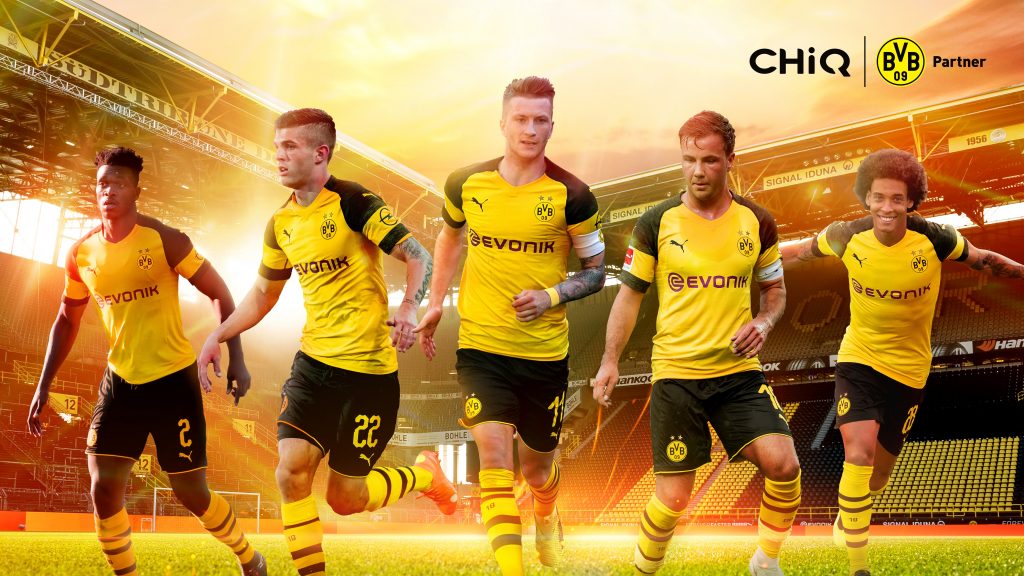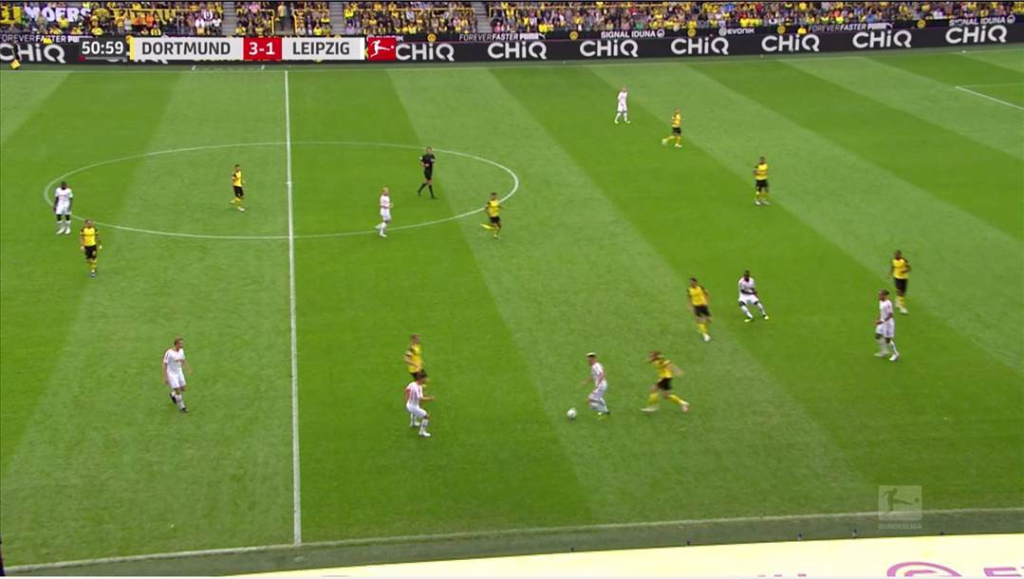 "AI+IoT"application at CES in 2019
The international Consumer Electronics Show (CES) opens in Las Vegas on Jan,8, 2019. This show gathers the top technology products from all over the world, and makes the trend of deep integration of AI+IoT more obvious. Changhong, as the leader of artificial intelligence home appliance over the world, will display CHiQ TV, refrigerator, air conditioner with AI+IoT application, and integrate whole house intelligent home appliance with IoT to realize the inter-connection and control among different brands intelligent equipment, attract exhibitors from all over the world to be here to experience and enjoy more convenient family life.
 8K TV ARTIST shows excellent design. With super exquisite image, 8K high-definition television becomes a hot topic of 2019 CES,  at the first time Changhong exhibits CHiQ 8K double screen TV ARTIST, which has outstanding audio-visual performance, keep harmonious coexistence with family environment, and realize some bold innovation, like DFD1.0, dominant speaker.
 ARTIST introduces the concept of "location "from space design, which can work as a partition between two functional spaces, such as living room and dining room, and provide related content services to match with different activity scenes.
Focus on the solution of intelligent home scenes. Changhong, after being the first enterprise to apply AI+IoT technology to household appliances, will continue to strengthen the research and development and project investment of AI+IoT technology, and accelerate the technology transformation. Changhong launches brand new artificial intelligent appliances, including CHiQ TV, CHiQ refrigerator, and CHiQ air conditioner, and realizes the inter-connection and control between CHiQ TV and some devices in the intelligent home ecological chain, such as CHiQ refrigerator, air conditioner and MIUI brand devices through powerful IoT compatibility protocol.
IFA 2019: CHiQ presents latest Android 9.0 Smart TV series Q6N and very spacious Space Pro refrigerator
The CE brand CHiQ will be presenting three new Android smart TV series at IFA 2019. The focus will be on the CHiQ Q6N product range, which includes a 65-inch and a 55-inch television with a unique "Indigo Blue"finish. The flag-ship devices in a frameless metal design are fully equipped with the latest Android 9.0 system including Google Assistant, Google Play, Chromecast built-in, YouTube, Netflix, Amazon Prime Video. As a second highlight, CHiQ presents its new spacious Space Pro refrigerator. The kitchen appliance has a capacity of 481 liters. This is around 20 to 30 percent more space than normal appliances of the same size. The refrigerator also offers the longest food preservation time in the world with M-Fresh technology. Furthermore, CHiQ is presenting itself to the public for the first time together with its partner Borussia Dortmund. CHiQ has been a sponsor of the top German football club since 2018.
The CHiQ flag-ship Q6N series models have a resolution of 3840 x 2160 pixels (UHD). The extravagant product design is particularly characterized by the ultra-slim design in 360-degree frameless design, "Metal Bezel" und "Middle Metal Base". To provide the best picture quality, the devices are equipped with a powerful Quad-core CPU and GPU integrated 4K up-scaling, HDR 10, mega contract rate technologies. The latest Androidtv system is one of the biggest advantages for end consumers. The CHiQ Q6N Android TV offers thousands of movies, shows, and games from Google Play, YouTube and your favourite apps. Voice search and personalised recommendations mean you spend more time being entertained and less time hunting for something good. With Chromecast built-in, you can easily cast movies, shows, and photos from your Android or iOS device to your TV.
With the limited apartment space, the contradiction between the footprint of the refrigerator and the volume demand of the refrigerator is a major pain point. It is reported that the Space Pro technology of refrigerator developed by CHiQ has largely solved this pain point. The thickness of the cabinet was by 44%; the depth was reduced from 806mm to 718mm, which was reduced by 11%. The door is reduced by more than 40%, the overall capacity of the refrigerator is increased by 20%-30%. Besides Space Pro and M-Fresh, this 481liters tech monster also equipped inverter compressor, total no frost, multi-temperature and special storage zone etc. advanced technology.
Google, Google Play, Chromecast built-in, YouTube, Android TV, and other related marks and logos are trademarks of Google LLC. Voice 
CHiQ at IFA: Hall 25 / Booth 261
Sponsoring: CHiQ relies on Borussia Dortmund – two partners with a long tradition
The brand CHiQ is a proud partner of Borussia Dortmund. As a sponsor of BVB, CHiQ demonstrates its long-term strategy for developing the brand business in Europe with extensive business areas. CHiQ has committed itself as a partner of Borussia Dortmund until 2020. The perimeter of advertising included in the partnership makes it possible to present the CHiQ brand regularly on television to a global audience of millions.
CHiQ is a brand of the well-known Chinese consumer goods company Changhong, which has over 60 years of tradition. Borussia Dortmund was founded back in 1909. The BVB currently has the highest average number of visitors of all football clubs in the world, is the second largest sports club in Germany and the eleventh largest club in the world. At the CHiQ opening event at this year's IFA, Borussia Dortmund will be represented by its former regular goalkeeper Roman Weidenfeller.