Enjoyable style of watching experience

Mit einem neuen Level an Technologie beeindruckt CHiQ TV mit scharfen und lebendigen Bildern, einer besseren Nutzererfahrung durch unsere intelligente Bedienung und einem auditorischen Fest mit unserem pulsierendem Surround-Sound. – Die CHiQ Art des modernen Lebens.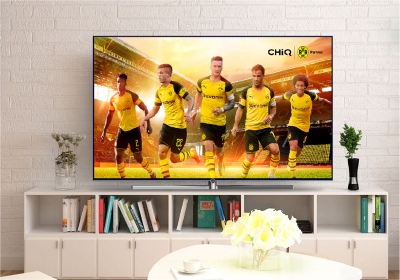 Innovative technology for a fresh and cooling world
Powered by the latest design like no frost, multi-airflow system, inverter compressor, CHiQ fridges create a healthy and fresh cooling world for our homes.